Guitar is a very popular instrument and everywhere you go, you'll probably run into someone who knows how to play at least a bit. In today's world, learning how to play guitar is made even easier by all the online guitar lessons that are available and at your fingertips at any time. While there's nothing like sitting down face-to-face with an experienced professional and having them work with you one-on-one, that's not the only way to learn guitar. So today, we're going to be looking at the advantages to watching or reading guitar lessons online so you can pick what's right for you.
As Much Content as Often as You Want
Whether you're just watching free video lessons online, following a musician's blog, or going through material you purchased as part of an online course, the main advantage over traditional guitar lessons is the availability of as much content as you can handle. With a teacher, you usually pay by the hour, and most often people have weekly lessons. Your teacher is not always available to answer your questions or give you more things to practice. But, with online guitar lessons, you can go at the pace that best suits you. Maybe you want to plow through the materials, or want to skip around, or tackle three things in one day. Oftentimes with a teacher, there isn't enough time to go through so many things in half an hour, so you always have to wait for next week for your next lesson.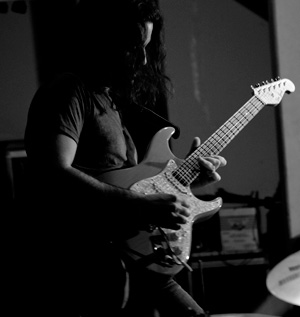 Structure
Usually, online videos and courses follow a structure, and can go pretty in-depth on a topic. The good ones have been thoroughly planned out and follow proven methods for learning, so if you're really into a certain playing style or technique, it would be easy to find a wealth of resources and strategies for learning it all in one place, and a lot faster than going to a few lessons over the course of a couple weeks. You'd also be able to look ahead and see what's coming up next.
Here´s one of the cool lessons you can find in our blog:
Price
Probably one of the largest factors deterring people from taking traditional in-person guitar lessons is the high price it comes with. Private lessons for anything are never cheap, and they involve added expenses such as travel time and specific gear for traveling, such as a gig bag. With guitar lessons online though, all these other time and money expenses are eliminated. You purchase an online course one time, and that's all you'll need to shell out (until of course the next course comes along!).
Online guitar lessons however are not going to be for everyone. They involve dedication and commitment, so if you don't work well on your own, and like the accountability that comes with having a teacher, they might not be for you. But if you're short on time, money, available and qualified instructors, and enjoy working solo from the comfort of your own home, watching guitar lessons online might be the better choice for you.
I also want to recommend you to check out some of our: