If you're still new to guitar and looking for some great songs to learn or study, the following five songs are good to start with. They are songs any guitarist in the rock and metal genres should know, and you'll constantly be hearing references to them.
"Little Wing" by Jimi Hendrix
Jimi Hendrix was a king among all musicians and was one of the greatest guitarists of all time, ushering in a new era in rock music. "Little Wing" isn't as advanced as some of his other songs, so an intermediate guitarist could manage it with some practice. The solo is well-known to many guitarists as well, and a great starting point for guitarists just getting into soloing.
Check out this lesson on HENDRIX CHORDAL TRICKS
"Black Sabbath" by Black Sabbath
Black Sabbath's eponymous track, "Black Sabbath," was one of the reasons for their popularity and rise to fame. They were pioneers in the heavy metal genre, and "Black Sabbath" the song is a perfect example. It's slow, heavy and dissonant, and set the standard for the metal bands that followed.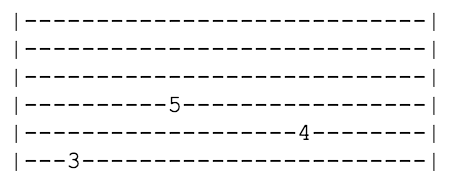 "Tom Sawyer" by Rush
"Tom Sawyer" is probably Rush's most famous and popular song, and it's always being played on the radio. That's why every guitarist should be familiar with it. Rush is a huge band for all three instruments so they're definitely worth a listen no matter what you play, and a good starting point is with "Tom Sawyer."
"Paradise City" by Guns N' Roses
Aside from the other Guns N' Roses tracks every guitarist should know, including "Sweet Child O' Mine" and "Welcome to the Jungle," guitarists should also be familiar with "Paradise City." It has some great riffs and a great solo, played by a great guitarist.
"Eruption" by Van Halen
"Eruption" is just one of those songs that every guitarist has to know, even if they aren't yet at that level. It's definitely an advanced song to learn, played by the great Eddie Van Halen. It may sound intimidating at first, but try learning it step by step, and also know that Van Halen is known for his shredding abilities.
Take a listen to these songs, and if you like them, you should also check out many of the other singles from these five musicians. People will continue to talk about them for ages, so it would be good to be familiar with these and other tracks.
For learning tons of songs I recommend you to check out this course: