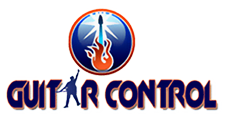 So you want to get a guitar lessons DVD? Well you have come to the right place; GuitarControl.com has many to choose from. For this article I am going to go over some of the great DVDs available from GuitarControl.com and give you same sample lessons too.
Lead Guitar: Let's look at the one that started it all at GuitarControl.com with "Killer Guitar Control Secrets".
"The Complete Guitarist" with Matt Heulitt is another great course. This course will help you connect the dots while using information that you already know and take you to the next level.
This one is a personal favorite of mine. "Wicked Chickin Pickin Chops" with Sol Philcox. This course is filled with killer country licks that will take you to the pro-zone.
Blues Guitar: GuitarControl.com has more blues courses than you can shake a stick at featuring some of the best blues instructors out there, including Jonathan "Boogie" Long who was crowned Guitar Centers King of the Blues.
GuitarControl.com founder Claude Johnson has a great course called "How To Play Smokin Blues"; this course will take you from a beginner to an advanced blues guitarist.
Here is one from instructor David Wallimann, "Modern Fusion Blues". This course will take your blues playing to a whole new dimension with new blues concepts that few know about.
Here is the course from the King of the Blues himself, Jonathan Long, "Boogie Blues Magic".
Acoustic Guitar: GuitarControl.com also has a great selection of acoustic guitar courses from instructors such as; Sol Philcox, Lily Afshar and Jimmy Dillon.
If you want to take your acoustic playing to the next level and start writing songs you should check out "Acoustic Café" from Jimmy Dillon.
Another great course is "Acoustic Guitar Tool Kit" from Sol Philcox. This course is packed with information to help you on your acoustic guitar journey.
This is just a few of the many great courses available at GuitarControl.com. Go the page and check them out for yourself.