Are you looking for online free guitar lessons? Then you're in the right place! Here at Guitar Control, we have a wealth of information for guitar players of all levels and styles, and much of it is available to you for free. Depending on how you learn best, we offer you several great options for reading or viewing free guitar lessons online from the comfort of your home.
Article Resources
We have tons of articles ranging across all kinds of topics for those of you who prefer to read your lessons at a pace that suits you. Our guitar articles are great for learning guitar and music history, hearing about the background of your favorite songs and musicians, and getting explanations and tips about different playing techniques and styles. Common to many articles are also tabs and chord charts, so you'll be able to easily follow along with the lessons. With new information every day, you can bet you'll find some great online resources right here on our website.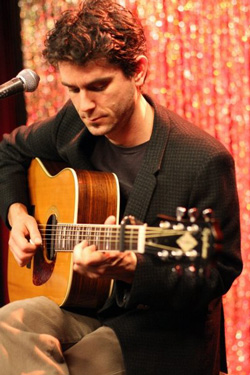 Video Resources
Aside from articles, we also have tons of great video tutorials on topics ranging from blues guitar to amazing rock riffs to cool lead guitar licks. Videos are great because you can easily watch a professional player and see exactly how they do what they do. That way, you'll know when you're doing things properly, because you can hear the actual live riff or technique in action. Our free video tutorial instructors offer great guitar lessons, and they're all available on our website anytime you are.
You can check tons of video lessons in our: GUITAR CONTROL BLOG
With so many resources to choose from, we hope you'll find our website to be a great place to get your daily dose of free guitar lessons. We know instruction usually comes at a high price, but we want to share what we know with as many people as possible. Playing guitar opens up your world to more possibilities, and we want to help you realize your dreams as well. Rock on!
Now, if you are looking for the best instructional DVDs, I recommend you to check out some of our best selling ones: