It's fun to play songs on the guitar when you're first starting to learn.
The good news is, there are plenty of guitar songs for beginners, so you can usually play something with just a few lessons (and simple guitar chords) under your belt. The earliest songs you might encounter are songs almost everybody is familiar with. Songs like
"This Old Man," "We Wish You a Merry Christmas," "My Bonnie Lies over the Ocean," and "Oh, Susanna"
are examples of songs you can play on guitar with just a few simple chords and very basic strum patterns, but you don't have to limit yourself to playing only these folk and holiday favorites.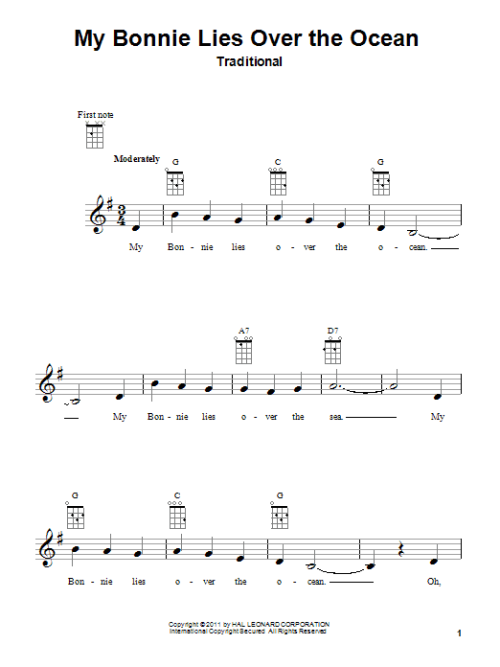 There are loads of easy arrangements for pop and rock songs that sound good on acoustic and electric guitar. You can find books filled with these songs, YouTube videos that show you how to play them, or Internet websites that offer easy arrangements free. Some of my
favorites
(easy to play and still fun) are
"Night Moves" by Bob Seger, "Knockin' on Heaven's Door" by Bob Dylan, "Heaven" by Warrant, "Every Rose Has It's Thorn" by Poison, and "Don't Know What You Got ('Til It's Gone)" by Cinderella.
Of course, these are just a few of the hundreds of guitar songs for beginners. The songs listed above sound best on
acoustic guitar
(although you can play them on electric too), but if you want to play songs that sound best on electric guitar, try playing songs that use moveable fifth chords (also called power chords). These are chords that use just the root and fifth notes of a scale, leaving out the third so as not to limit the tonality of the song.
Power chords
are easy for beginners and form the basis of many of the most famous guitar songs for beginners, including "L
ivin' After Midnight" by Judas Priest, "Smoke on the Water" by Deep Purple, and "Iron Man" by Black Sabbath.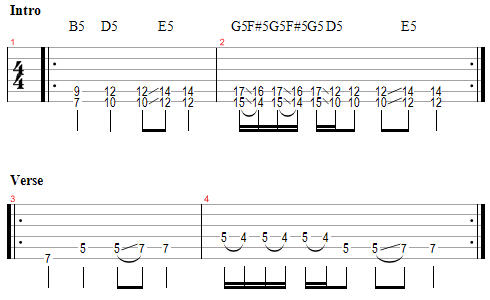 Make a list of favorite songs you want to play and then spend a few minutes online looking for those songs. A quick search in
Google
is bound to provide you with all the guitar songs for beginners you'll need to get started.