A
private guitar teacher
can be expensive, and purchasing video lessons can add up pretty fast. If you're on a budget, it can be hard to feed your need to learn guitar. Even books, when you consider the range of lessons needed to learn to play guitar well, can cost more money than you're comfortable spending.
Free online guitar lessons
are the answer to your
financial woes.
By using the vast sea of free resources he Internet provides, you can access and put together a guitar curriculum that begins with the basics and takes you through advanced theory and playing techniques. If you're one of those people who does well on his own, without a teacher, free online guitar lessons are ideal.
Videos
are usually a good place to start. Learning guitar can be so much easier when you actually see and hear those techniques you want to learn. Watching theory applied to actual playing situations can be extremely helpful. There are tons of great video web sites that offer free online guitar lessons. Many Youtube channels actually feature skilled guitar instructors who create and post regular lessons, and if you follow them on a regular basis, you can create an excellent, structured learning environment for yourself that you can access anywhere you have an Internet connection.
Besides video lessons
, you can often find
blogs
and
tab websites
that provide lots of free online guitar lessons, ranging from the basics to advanced theory and playing techniques. Below are some examples of scale and picking exercises you can find online. Lessons like these can help take your guitar playing to the next level.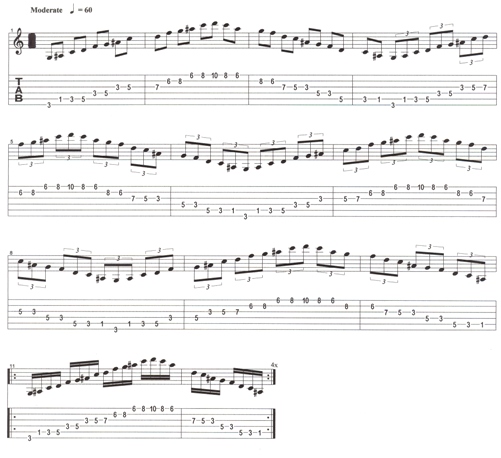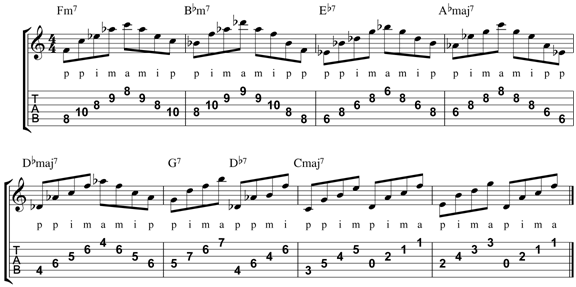 Here´s a video lesson on
HOW TO CONNECT GUITAR SCALES
Learning to play guitar is more than just reading and looking at exercises. You've actually got to put what you learn to work, so don't neglect the available tab to some of your favorite songs. Breaking down and learning them can be valuable lessons too. Whether you decide you want to use free online guitar lessons that feature video lessons or whether you prefer to see it written down, there is no end to the knowledge you can find online. Learning to play guitar well takes time and patience, but the Internet has opened up a world of free and affordable instruction that greatly reduces the learning curve. If you've ever wanted to pick up that guitar and learn to play well enough to impress your family and friends, there's never been a better time. If you want to learn more about scales and lead playing, I recommend you to check out our:
BEST SELLING LEAD GUITAR COURSE