Good day, guitarists! Joshua O. here with some information about online guitar lessons for all of you beginners out there.
At this point, you're either considering or have decided that you want to learn to play your guitar through the internet. Good for you that you're taking the initiative to think about it! While learning online is an easy and great alternative for an actual teacher, it is much more difficult to stay faithful to it. You see, when you have a teacher, you have a schedule and classes to attend, so you have to keep going or you could lose your instructor. Learning online, however, is entirely on you. You make the schedule, and you keep it up. This offers more flexibility, but you are more likely to give up on it. Keeping that in mind, you must persevere through the days where you don't feel like practicing, or are "too tired to continue".
Now to help you get started, we at guitarcontrol.com have a vast array of resources for you to choose from, as well as a great collection of beginner lessons. Even our Youtube channel has plenty of videos for you to begin sharpening your skills as a guitarist.
Here is a link to Claude Johnson's "Ridiculously Simple Lead Guitar Lesson for Beginners". He does a great job of teaching you things like vibrato and alternate picking.
And if you're craving more, there are four more parts after that first one!
Here is another beginner video (as well as the tabs) where Claude teaches how to play some easy chords in the style of Clocks Coldplay.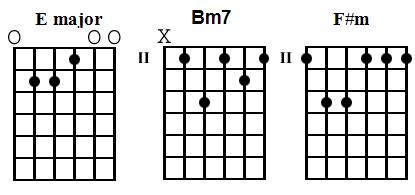 But if you learn better by reading, here is a link to one of my beginner articles where I show you some basic chords and the thinking behind them.
https://guitarcontrol.com/easy-guitar-song-chords/
Thanks for reading, and keep checking our website for more on all things guitar and other lessons too.
And if none of this is enough for you, I recommend you to check out this great course: