Hey Peeps. CMC here. Wassup? A few brief introductory words
for all of you who are thinking about "Bass Guitar Lessons."
How awesome is that? Congratulations, first of all, on
choosing the bass. I commend you and so do millions of music
fans and lovers…not everyone is willing or ready to stand
back and let the guitarist, singer or others be the "stars"
as they are in most cases.
And if you don't mind, can I just inject a little personal
opinion here? For me, far too often, bass is just not in the
mix. What I mean is this: far too often I am at a live show
or performance and the bass is not turned up or readily
noticed. Bass is, in my opinion HUGELY IMPORTANT. I like a
good solid bass that vibrates the whole room.
For me, bass is the foundation of the house. A house without
bass is just not solid. (And neither is House Music, of
course, where it is pre- imminent) And even better, when a
bass player and drummer form a tight rhythm section of their
own, (check out Buddy Miles and Billy Cox in Band of Gypsies)
when they are that rare team that grooves as one, you've
really got something.
Not being a bass pro, I have played bass live with a group on
one occasion and I can tell you that playing bass IS really
satisfying in a way unlike any other instrument. It really is
a blast and has a charm all of it's own!
So, absolutely, take bass guitar lessons and jam on it! Where
would the world of rock, pop, blues, jazz and other types of
music be without you bass players? Answer: a very tinny,
sad, sorry place!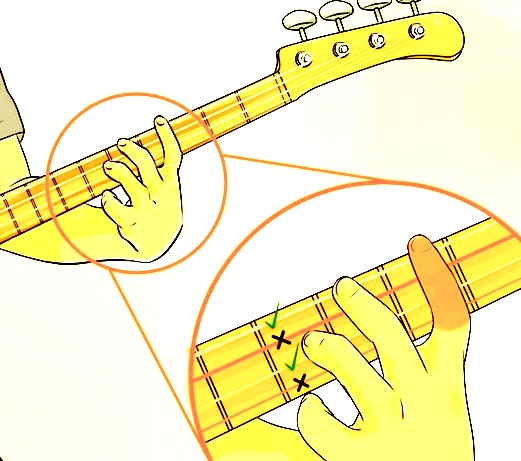 I can't suggest web sites (other than here) or particular
teachers. All I can say is make sure you get motivated. It's
not going to be easy…bass players have a set of challenges
unlike any others: the strings being so much bigger are going
to be harder on your hands. Taking a less noticeable
position on stage and in the life of the band (unless you
want to play jazz fusion or prog. rock and be a Stanley
Clarke type bass-star) might be difficult for some. I would
advise making sure you will be cool with that.
So, by all means, get those fingers movin and in the groove-
Get on those bass guitar lessons!
If you want to get serious and start studing bass guitar, I
recommend you to check out some of our best bass courses in DVD,
check them our here: