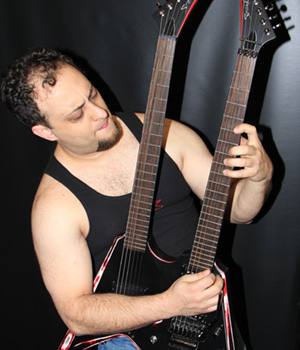 PDF is the Adobe Acrobat file format that means portable document format. PDF files are cross platform, meaning they can be viewed on any operating system and with a number of software products or apps. This is great news for us guitar theory junkies who feel the need to study theory all the time.
Guitar scales PDF files are documents you can take with you anywhere and access on any device you happen to have. You can put a PDF file on your computer, tablet, or phone, and access the file anywhere you need it. This doesn't just apply to PDF scales either. You can get PDF chord charts and guitar instruction books in PDF too, which means you can put together a portable library of instructional or reference materials right on your tablet or phone.
Check out this EASY GUITAR LESSON ON SCALES
If you can't find a suitable guitar scales PDF, or would rather make yourself a custom PDF file, it's easy enough to do. You need to get a software product that can create PDF files first. There are plenty of free ones available. Download one, install it, and then search for the guitar scales you'd like to convert to PDF. Image files and text files are best. Once you've found the files you want to convert, open them in your PDF software, select and order them, and then click convert. That's all there is to crating your own custom guitar scales PDF or even a custom chord dictionary.
Having a PDF file of scales on your phone or tablet is a great way to learn music theory. I use mine whenever I get the chance, whether I'm waiting for an appointment or standing in a long line. You'd be surprised how much difference a little study time here and a little study time there can add up.
If you want to start playing lead guitar, I recommend you to get our: