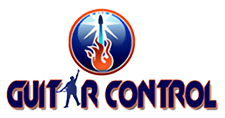 I want to discuss online guitar lessons a little bit. The Internet is an amazing place to learn to play guitar. You could surf the net night and day and never tap into all the lessons for guitar players online. Rather than do an online guitar lessons review of specific websites, I'm going to discuss the types of online guitar lessons you can find and how useful those types of websites are. There are entirely too many guitar websites online to narrow the selection down. The truth is, you can find a little something on just about any guitar website you visit. These websites are usually run by guitar players, teachers, or by companies specializing in guitar related products. Here are some of the types of lessons you can find readily available online:
• Guitar Theory
• Guitar Tablature
• Songwriting for Guitar
• The History of Guitar Playing
These are just a few of the categories you can find. Some websites have a little bit of everything and others may be more specialized. If you are one of those guitar players who likes to teach himself how to play, you might want to spend some time hopping from site to site and bookmarking those websites that have the most everything you need in one place. Ask yourself a couple of questions as you search.
DO you just want to learn to play songs or are you interested in learning theory and composition? How much do you care about the history of the guitar other than how it relates to your favorite players?
Are you wanting to specialize in a certain style of playing. All of these questions can help you decide what you're looking for and the websites that will work for you. When you're looking for online guitar lessons, review all of your options so you can make the most out of what's available.
You can't do an online guitar lessons review without talking about YouTube. Video lessons are a great way to learn everything from jazz scales and jazz chord shapes to finger picking and metal guitar techniques. Country guitar lessons, blues guitar lessons, and advanced chord lessons can be found on YouTube around the clock. Visit YouTube and subscribe to some of your favorite channels to keep up with the best guitar lessons from the best instructors any time you're ready to learn. It's like having a guitar instructor or an army of them at your disposal.