Hey guys! Today we're going to talk about guitar tabs songs, and how we can improve our musical skills by using them in different ways.
If you're the kind of player that just likes playing some songs on your acoustic guitar or you might be wanting to be the very best guitarist you can be, this lesson might be very important for you. It´s curious but I think we should use our ear more, in order to absorb more valuable information from Tabs!.
The problem is that 'learning a song' nowadays means looking up the TABs and not using your ears. If we used our ears instead of our sight one of the benefits would be being able to memorize new songs with greater ease, and improving our improvisation. It´s just great once you get a good level of ear training you can hear phrases in your head and play them as you're improvising.
Another good thing is that we won't have to rely on TABs. And the last thing is that they say that it improves our songwriting and that might be true because isn´t it true that most of our favorite players learned using their ear and not the TAB?.
Check out this VIDEO GUITAR LESSON ON BASIC CHORDS
Although I still think TABs are great, and very useful when you are doubtful on how someone did that!!!!! Go both ways guys, I´d say go with your TABs buy don´t ever stop using your ears
Ex1. Play only one note (A) and sing it… then play a 4th (D) and sing it as well
Ex1.1 Now sing it before you play it.
Ex2 Play A Major Chord and sing it or with it in this case and then D Major and do the same
Ex2.1 Now sing all the notes in the chord and then play them… and then sing them…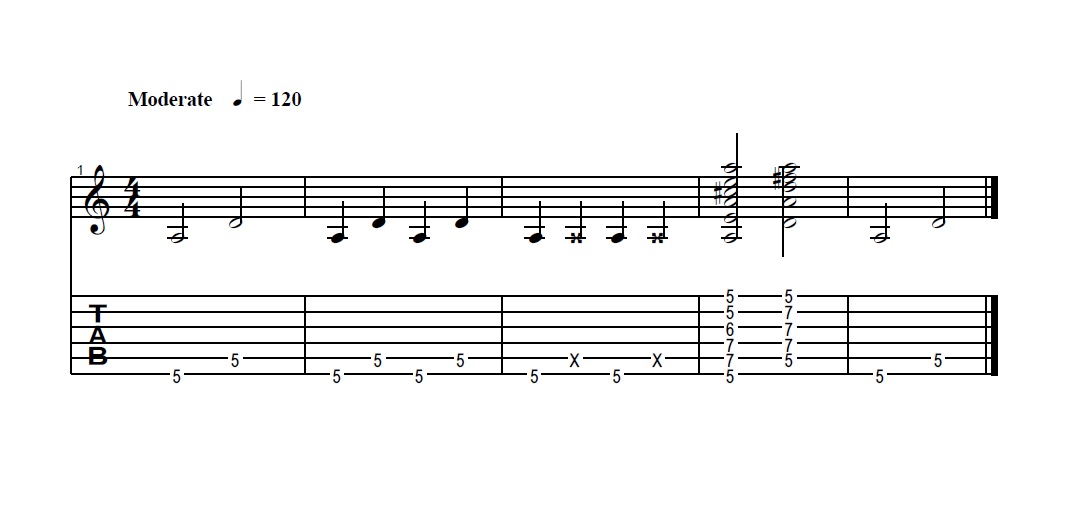 As you can see you can make this as basic as this o as complex as you like. Once you recognize that interval, every time you hear a 4th interval your brain will recognize it and you won´t need nor TABs nor an instrument in this case. Nice!
If learning songs on guitar is your goal, I recommend you to check out these courses: