Many guitar players never bother learning to read standard notation, choosing instead to read guitar tablature, a more guitar-oriented approach to musical notation. Guitar tab is simply six horizontal lines (like the musical staff) that represent the strings of the guitar. Numbers placed on the strings indicate fret number so anyone reading the tab knows where to put their fingers. A guitar tabs can be anything from scales and exercises to complete transcriptions of your favorite songs. You can find guitar tabs for beginners on lots of websites specializing in guitar music. Not every song you can imagine is available, but there's a good chance you'll find most of what you want. Guitar tabs for beginners include everything from your favorite rock songs to holiday favorites and simplified arrangements of classical music for guitar.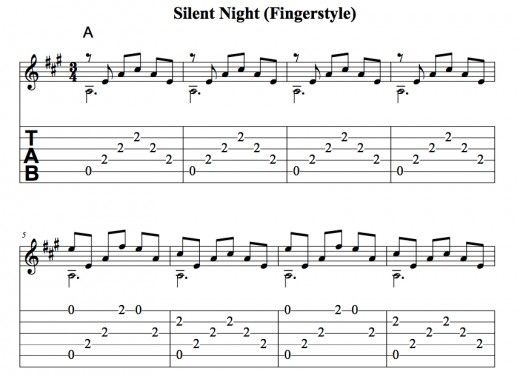 Check out the opening riff to "Rock You Like a Hurricane." This examples shows the riff in standard music notation and guitar tablature. The guitar tab shows you where to put your fingers to play the necessary chords of the song. What it doesn't show you is the timing of the riff. More advanced guitar tabs add the note tails from standard notation, but beginners tabs (and even some advanced tabs) omit the tails under the assumption that guitar players already know, or will listen to, the song before they play it.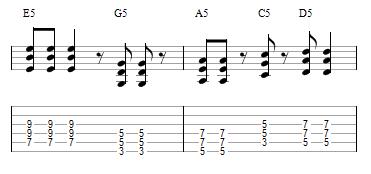 Here are easy tablature versions (with standard notation) of Mozart's "Eine kleine Nachtmusik" and the holiday standard "Silent Night," both arranged for fingerstyle guitar. These two arrangements are easy enough for a beginning guitarist to play but complex enough to sound really good once you've worked them out. These types of arrangements let beginning guitar players play recognizable songs and challenge them to expand their skills at the same time.