We all remember the feeling of picking up an acoustic guitar for the first time, looking down at the fretboard and having absolutely no idea what to do next. But don't worry. This is a stage that all guitar players go through, and once you have a few songs under your fingers, you'll never feel lost again! Pick out a few of the best guitar songs to learn below and put them in your personal catalogue!
"Three Marlenas"
You might not be familiar with The Wallflowers' '90s hit "Three Marlenas" from their 1996 album Bringing Down the Horse, but it's the easier-to-play cousin of the group's mega-hit "One Headlight."
If you're a fan of either Jakob or Bob Dylan, this song is definitely for you. It mixes '90s alt rock with familiar folk. The melody is simple and easy to sing. The song can easily be played on either an acoustic of electric guitar, and it
The chord progression is D, Dsus2 and G.
"Margaritaville"
If you ever go to a beach down south, you're guaranteed to hear a cover band or two playing "Margaritaville," and the reason is simple: people love it!
You don't have to be a Parrothead to enjoy playing this 1977 Jimmy Buffett single. "Margaritaville" is a great country-rock hybrid, making it an easy pick for guitarists who are just starting out. (Just don't forget, "salt, salt SALT!")
The verse chord progression is D, A, D and D7, but don't let the D7 scare you. It's easy. The chorus chord progression is G, A, D and D7.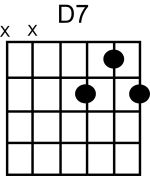 "Stay With Me"
Though I'm not a huge fan of Sam Smith, there's no denying that his songs are really popular. With that said, "Stay With Me" is a staple of pop radio, and when you hit that first chord, people will surely recognize it.
The chord progression is Am7, F and C.
"Wonderful Tonight"
This Clapton tune, like it or not (though you should), is one of those songs that every guitarist has to know. It's a great rock ballad from one of the greatest blues-rock guitarists ever.
The power of this song comes from its simplicity. It's only a handful of chords, but the lyrics and the melody are incredibly powerful. Clapton isn't exactly known for his voice, so if you don't have the best voice, don't worry. It's a great song that's fun to play and sing.
The chord progression is G, C and D.
Check out Slowhand playing the song here.
Hopefully this list of the best guitar songs to learn has helped you pick out at least a few that you can learn quickly and impress your friends!
And if you want to get serious and learn tons and tons of easy songs I recommend you to check out our course: