If you're brand new to the acoustic guitar, do you really think you can learn to play songs like this? These are The Top
Acoustic Guitar Songs for Newbies.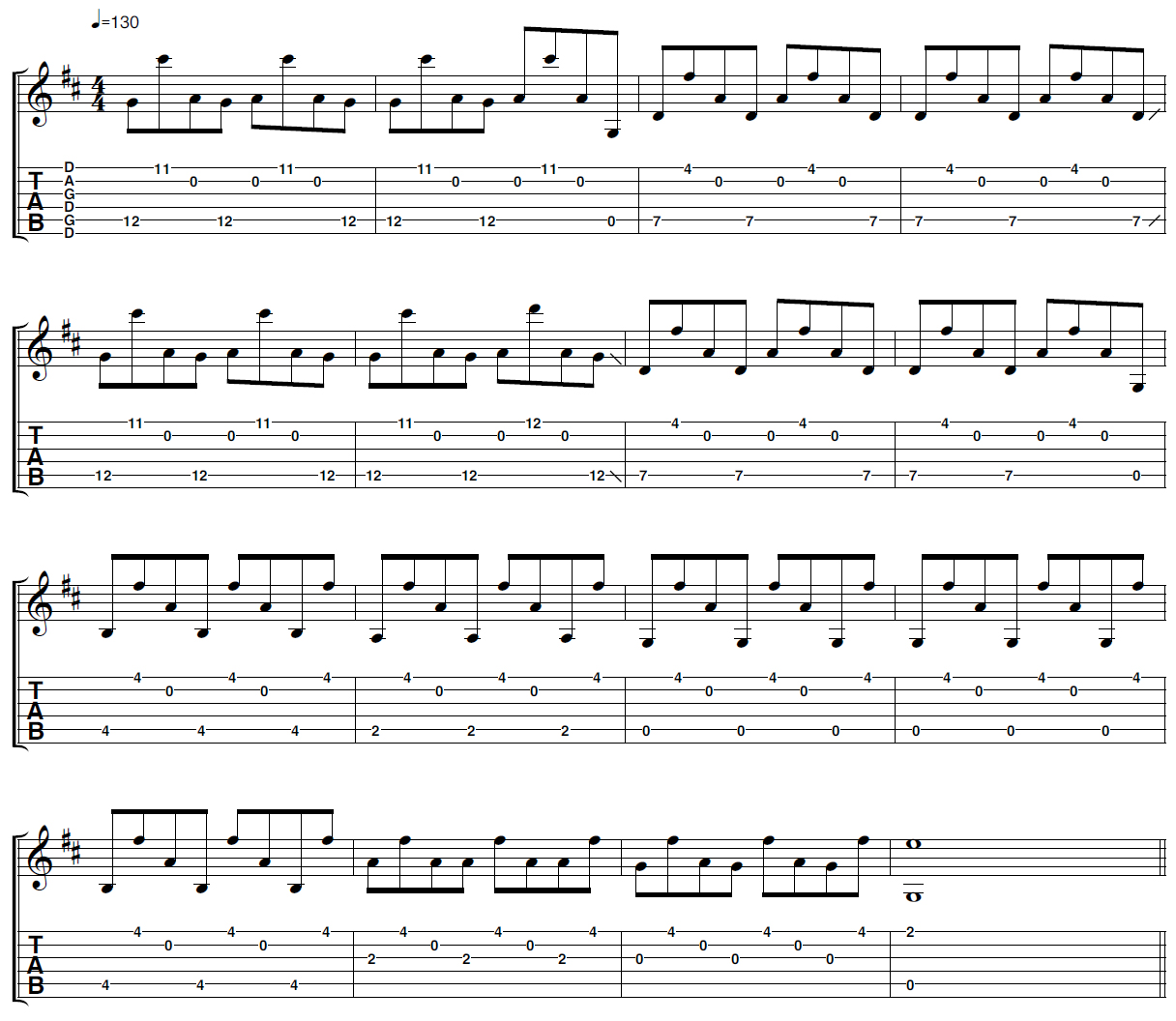 You're just growing into your guitar skills, so songs like the one above are going to be a bit over your skill level. Instead, it's time to find the top acoustic guitar songs that are
easy to learn and easy to play
. Find songs with: * Fewer chords * Easier chords * Simple strumming rhythms * Slower chord changes
Here are some of the top acoustic guitar songs for newbies:
Horse with No Name by America —
The simple, easy rhythm of this song makes it ideal for newbies, and you'll love the fact that there are only a few chords.
Love Me Do by The Beatles —
The Beatles were the kings of four-chord songs, and this is one of the simplest of all their songs. You can learn to play it fairly quickly thanks to the easy chords and simple rhythms.
Stuck in the Middle With You by Steelers Wheel —
The strum on this song is a bit more challenging than some of the others, but the chord progression is exactly the same throughout the entire song.
Knockin' on Heaven's Door by Bob Dylan —
Who doesn't love a bit of Bob Dylan? This is a song all your friends will love, and it's a very easy one to learn.
Sweet Caroline by Neil Diamond —
Yet another great song for beginner acoustic guitarists, this one has both simple rhythms and an easy chord progression.
With or Without You by U2 —
You'll love how easy this song is to play, thanks to the simple chords and basic strum. The rhythm is easy to master, and it's one of the best songs for newbies to pick up in no time.
Lazy Song by Bruno Mars —
This song will teach you a slightly more difficult strumming rhythm, but the chords are all quite easy. It's a good song to push yourself a bit harder as you learn more complicated chords and rhythms.
Chasing Cars by Snow Patrol —
Slow and steady, this song is a great one to learn how matter how basic your guitar skills.
Have You Ever Seen the Rain by Credence Clearwater Records —
The strumming pattern on this song is very similar to Stuck in the Middle With You, making it an easy one to add to your repertoire. Check out this guitar lesson on a
FAMOUS SONG
These are a few of the top acoustic guitar songs that you, as a newbie, can learn to play easily. If learning tons of songs is what you are looking for, I recommend you to check out our song collections:
GUITAR SONG COLLECTION