Acoustic guitar is often the first instrument an aspiring guitar player picks up, primarily for its versatility and portability. It's the instrument of choice for a lot of hobby guitar players who just want to learn some popular songs to play for people they know.
Guitar songs for beginners acoustic style are available just about anywhere. You can get books that feature easy beginning guitar songs for acoustic or find easy versions of popular songs online. One of my favorite ways to learn easy acoustic guitar songs is to visit Youtube or other video websites. There's nothing easier than having someone sit right in front of you and show you how to play something on acoustic guitar, and a video on Youtube is the next best thing to being there.
Guitar songs for beginners acoustic style are usually nothing more than chords and lyrics. If all you want to do is strum away on some of your favorite songs at family gatherings, or if you're just learning and want to be able to play right away, easy acoustic guitar song arrangements are perfect. A few basic chords can literally allow you to play hundreds of great acoustic guitar classics. The chords you need to focus on for acoustic guitar are shown below. Adding a few seventh chords to these chords will expand your song choice even more.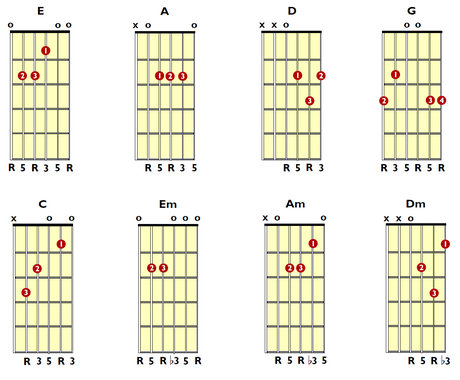 What guitar songs for beginners acoustic style playing can you find? If you dream about playing a song, chances are someone else has too, and if you look online, there's a good chance someone has already written out the lyrics and chords to it. Lots of times you can find the same song in different keys, which can be helpful if you have trouble singing in the original key. Check out the easy acoustic examples below. One is "Take It Easy" by the Eagles and the other is Eric Clapton's "Wonderful Tonight".These are both easy acoustic guitar songs almost anyone will recognize. Most of the easy acoustic songs you find will be arranged like this, with the chord changes placed directly over the lyrics where the changes will occur.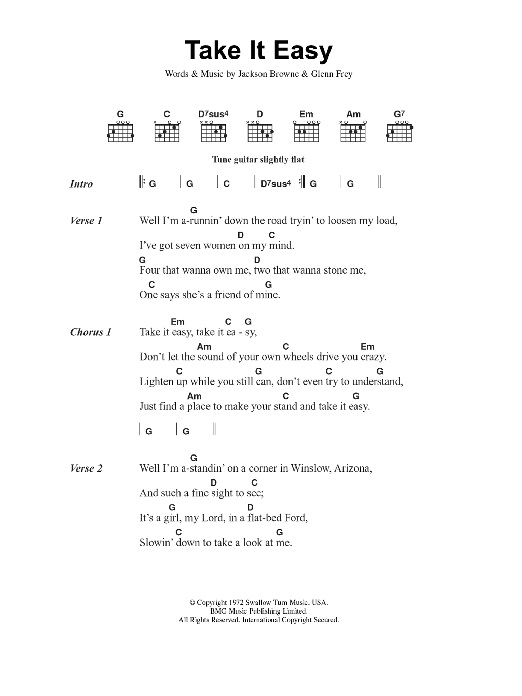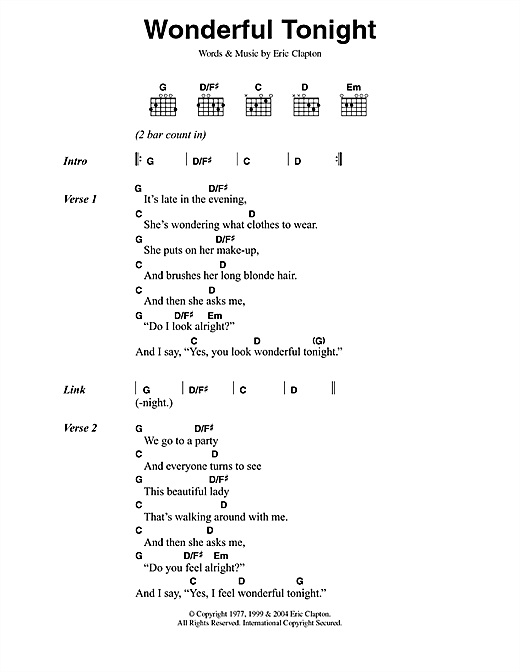 Holiday songs and old folk songs are also songs that are easy to play on acoustic guitar. You can find special sections for songs like "Happy Birthday", "Frosty the Snowman", and "Oh Susanna" on some of the tab sites that feature easy tab songs for kids.
Guitar songs for beginners on acoustic are plentiful a quick search of the Internet will no doubt bring more results than you can possibly play in a year.
If learning songs on guitar is your goal, I recommend you to check out these courses: