There's something about playing the
acoustic guitar that's relaxing and unassuming
, which is why it's a popular choice for someone who wants to pursue music as a hobby. For those people, playing some of their favorite songs on the guitar or being able to show off to friends and family is the ultimate goal. Fortunately for those players, there are endless easy guitar songs acoustic to choose from.
Easy Guitar Songs
When you're looking for
easy guitar songs to play on the acoustic guitar,
look for those songs that use basic chords—chords in the first position. It's a good idea to get a chord book and memorize a few of these chords so you'll be ready to play your favorite songs as you find them. The basic chords you'll find used most frequently in easy guitar songs include
major, minor, seventh, and sus4 chords.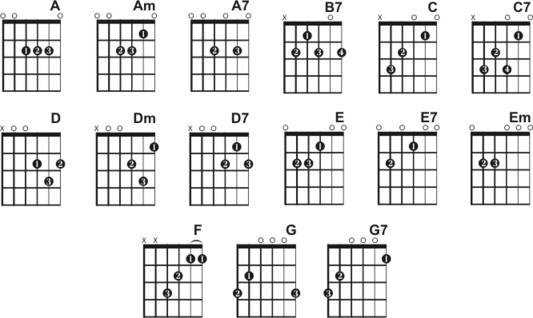 "The
Joker
" (Steve Miller) – An easy
three-chord
song (G, C, D) that works well with a simple strum. It's fun to play and couldn't get much easier.
"Brown-Eyed Girl"
(Van Morrison) – This Van Morrison classic is easy to recognize, infectious, and has a simple strum pattern that makes it a great easy song to play on the acoustic guitar. This is a real party favorite for sure, using chords you should already have in your vocabulary.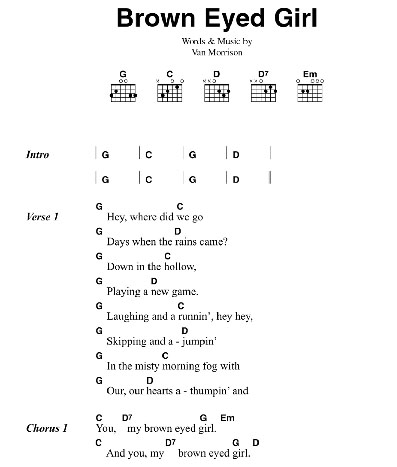 "Wonderful Tonight"
(Eric Clapton) – This is an easy to play song that most people will recognize right away. It's got a slow tempo and makes use of very simple first position chords, making it an ideal song for beginners.
"Take Me Home Country Roads"
(John Denver) – This is a good song to sing around the campfire. Lots of people can sing along to it, it works well with a mid-tempo alternating strum, and uses basic chords that every beginning guitar player knows. Other easy songs are
"Knockin' on Heaven's Door," "Horse With No Name," "Leaving on a Jet Plane," "This Land Is Your Land,"
and
"My Bonnie Lies over the Ocean."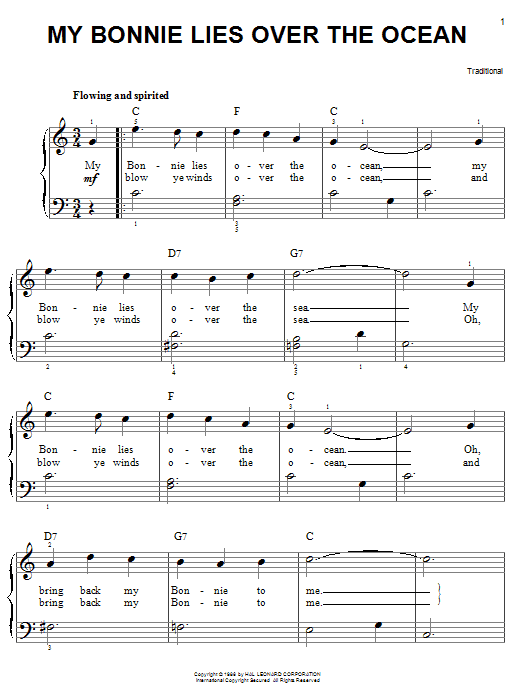 The good thing about
easy guitar songs
is that you can expand on the arrangements as you progress as a player, filling in the simple strums with simple fills and walking bass figures to connect the chords. The addition of these simple elements can make an easy guitar song sound like a more fully arranged song.