Choosing easy guitar songs for kids can be challenging, especially if the child is still in the process of learning. Depending on how old the child is and whether or not they have learned the basic chords, there are quite a few easy songs available that kids will know and love. After you've ensured your child has the ability to play some basic first position chords, here are some easy guitar songs for kids you might want to teach your child. "If You're Happy and You Know It" is a favorite of young kids everywhere and can be played with three basic chords, C, G, and F. "Mary Had a Little Lamb" uses just two chords, a C and a G. "You Are My Sunshine" uses C, F, and G. These are three extremely popular kid songs your child can play knowing only three of the easiest chords there are to play. How's that for getting more bang for your buck?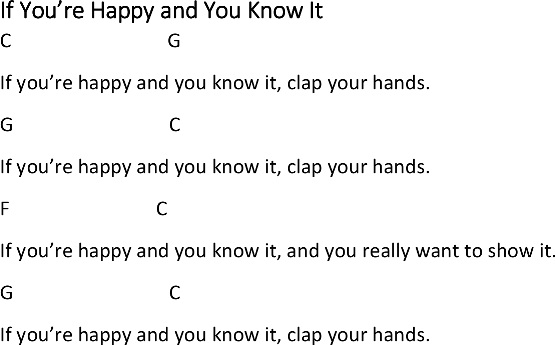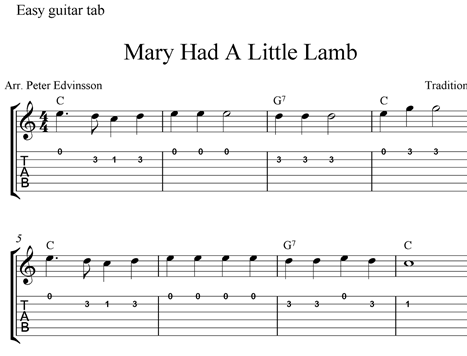 If your child has trouble playing the full versions of these chords, you can always teach them to play the chord shapes by letting them remove any notes that are doubled. Sometimes just choosing a recognizable song and teaching your child to play the melody is a good idea because it can help strengthen their fingers while giving them something to play they can identify with. The songs I mentioned above have simple melodies you can help your child work out an acoustic guitar.

Learning to play songs on the guitar is a method that encourages practice, and this has never been more true than when it's applied to kids. It's hard enough to keep a child's interest, so finding easy guitar songs for kids is essential to providing your children with the songs that will keep them engaged and learning. Here are some more of the most popular easy guitar songs for kids. Again, you'll notice that the same few chords will work for any of these songs. "Popeye the Sailor Man," "This Old Man," "Oh, Susanna," and "Camptown Races." Holiday songs are ideal for children too, and as your child progresses, you can introduce him to simpler versions of favorite pop songs, but when he's young and in the learning stages, there's nothing like the classic children's songs to keep the kids playing.