The Internet is a fantastic resource for easy-to-play guitar songs. Guitar tab sites offer easy songs in every genre from rock to country. Easy Christian guitar songs are no exception. Easy arrangements of these songs can be found in chord/lyric arrangements, guitar tab arrangements, or even easier versions in standard piano/guitar arrangements.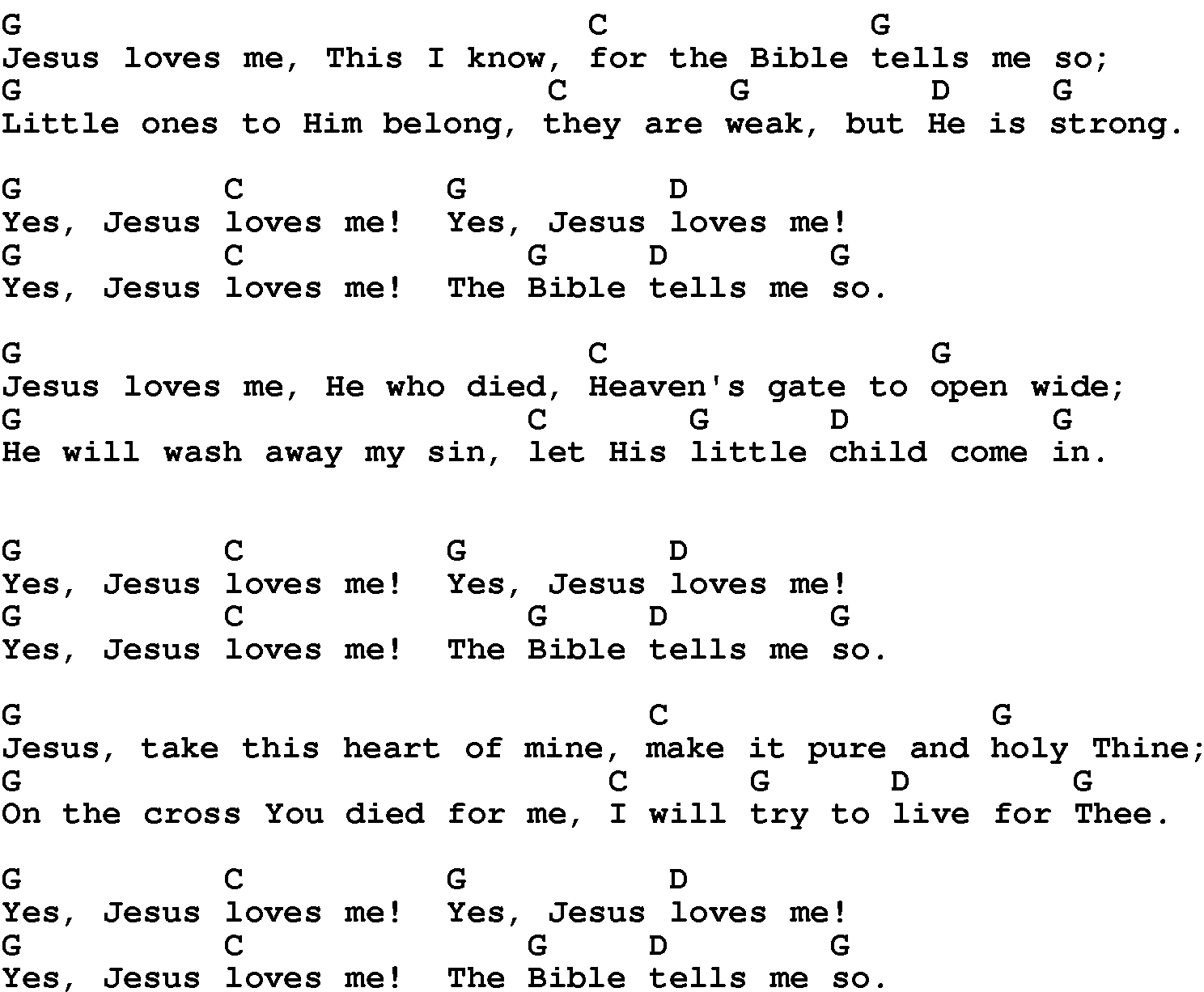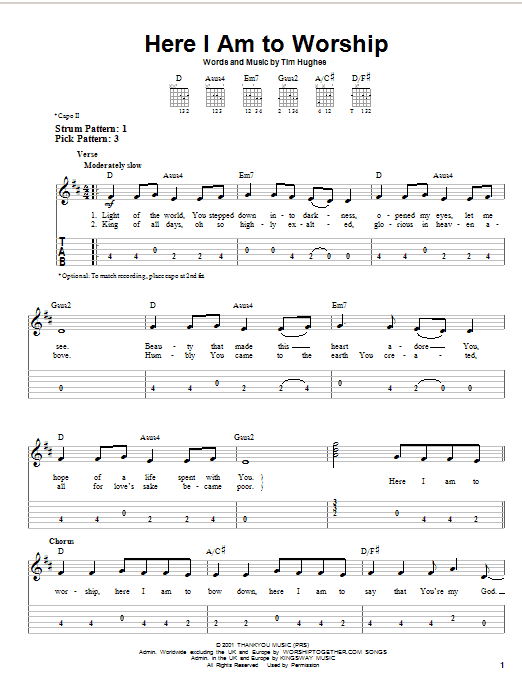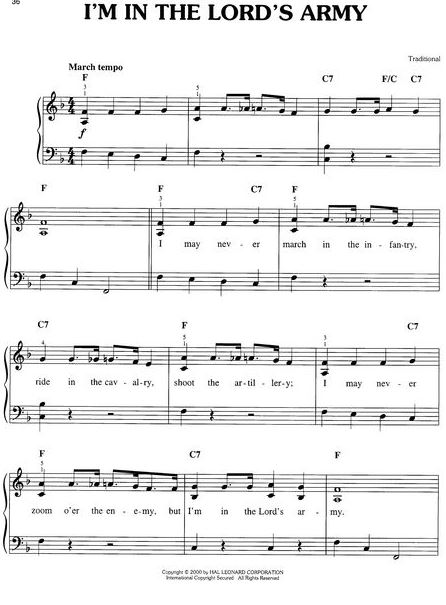 Popular Christian songs arranged for easy guitar range standard bible songs to songs recorded by pop and rock Christian artists. The first example below shows an extremely simple version of the standard Christian song "Jesus Loves Me". This arrangement has nothing more than chords and words. For guitar players this is often all that's needed to play a song, and certainly one of the easiest ways to play a song. All you need to know are the chords and how to sing the melody.

The next type, guitar tab arrangements, can be seen in the example of "Here I Am To Worship" below. This arrangement indicates chord changes for strumming and shows the melody in guitar tablature. The neat thing about an arrangement like this is that it can be strummed while you sing, and as you get more advanced, you can incorporate the melody notes into your chord strumming to create more advanced arrangements.

Finally, the piano/guitar arrangement of the popular children's Christian song "I'm in the Lord's Army" shows guitar chords for a guitar player who wants to be able to accompany a pianist during the song. In an arrangement like this one all you need to know is how to make the chords and the rhythm and tempo of the song. Some piano/guitar arrangements actually use chord diagrams that show how to form the chord, making it even easier for beginners to play.

Christian music is popular and well suited to guitar playing. If you're a guitar player looking for some of your favorite Christian songs to play, finding easy Christian guitar songs online isn't hard at all. A search of the Internet will bring you a large selection of old and new Christian songs alike.