Are you just picking up a guitar for the first time and looking for some ways to find the Easiest Guitar Songs for New Players? Lucky for you, there are tons of resources out there to help you find them and get started playing right away. Depending on what type of music you like or what you'd like to learn on the guitar, there are tons of options.
Easiest Guitar Songs for Learning to Read Music
If what you're interested in is learning to read music, then the easiest guitar songs you'll find are those listed in many beginner guitar books. Among these songs, you'll find classics you probably already know, such as "Ode to Joy," "Pachelbel's Canon," "House of the Rising Sun," "Für Elise," "Amazing Grace," and many others. These are some of the easiest songs to play and learn to read with.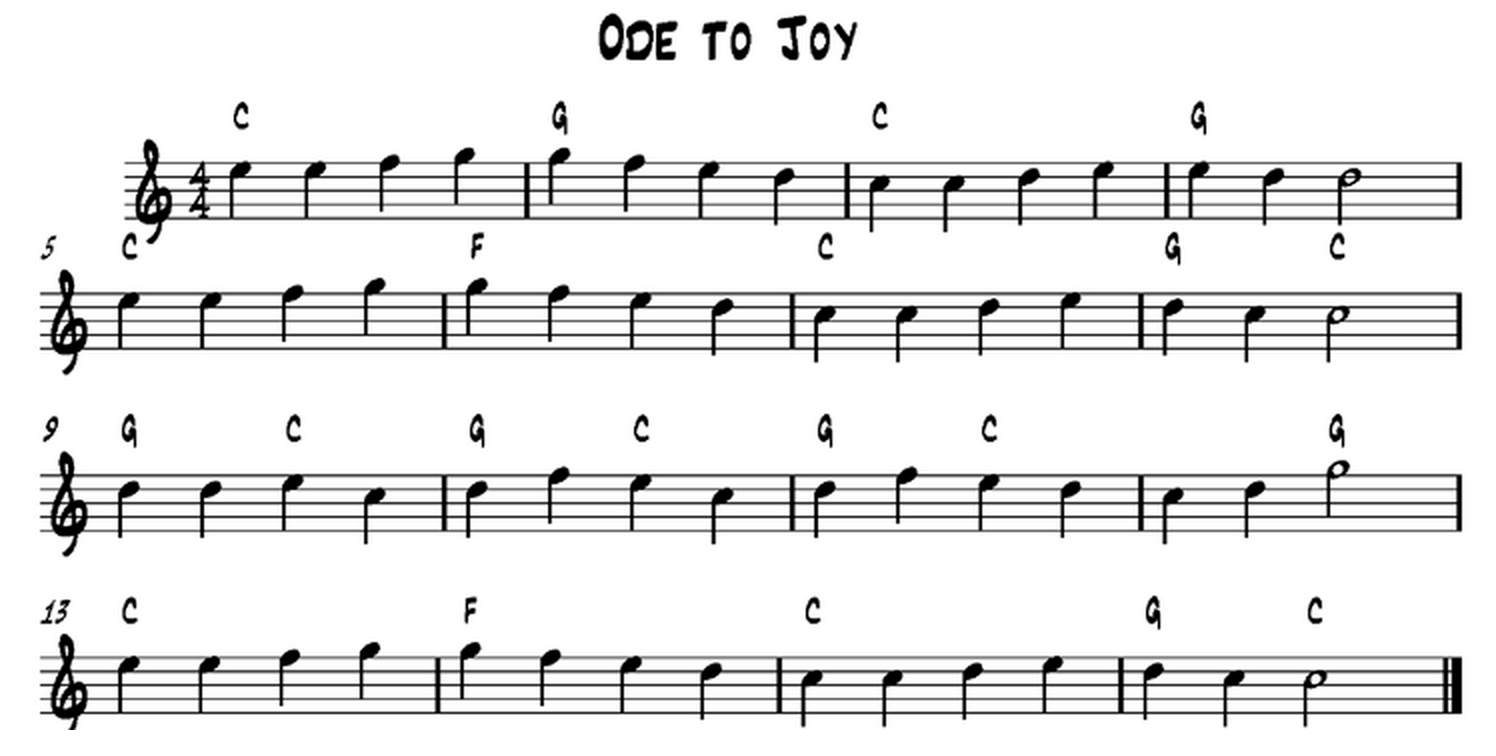 Easiest Guitar Songs to Play for Singer-Songwriters
Instead of learning to read music, what if you're interested in strumming your acoustic guitar and singing popular songs you like? In that case, you'll want to look up chord charts and lyrics to find the chords you'll need to play your favorite songs. Great songs for anyone just starting out can be classics like "Knockin' on Heaven's Door," "Sultans of Swing," and "Eleanor Rigby," or more modern songs such as "Hey There Delilah," "Clocks," or "I'm Yours." You can find many of the chords for these songs online, and all songs are fairly easy and involve only a few chords.
Check out this video lesson on HOW TO PLAY I´M YOURS
Easiest Guitar Songs for Rock/Metal/Punk
For those of you who are fans of Metallica, The Ramones, or Nirvana, you're going to want to look for guitar tabs for these types of songs. Tabs are usually easy to follow, and once you know how to read them, you could essentially learn to play any guitar song out there. Some of the easiest songs to start with can be "Iron Man," "Back in Black," or "Blitzkrieg Bop." You can easily find the tabs for these online as well.
So depending on what you like, these are some of the easiest guitar songs to start with if you're new to playing guitar. The next step is grabbing your guitar, sitting down, and actually playing, so what are you waiting for?
If learning songs on guitar is your goal, I recommend you to check out this courses: