The guitar has always been considered the ultimate rock instrument. Throughout the history of music there've been some cool guitar songs written that highlight the many facets of what makes the guitar such a beautiful, versatile instrument. It's hard to pinpoint what makes a cool guitar song, but just about any guitar player knows it when he hears it, and it's those songs that are typically played generation after generation.
Any time you start talking about cool guitar songs, there's bound to be friendly debate. Some songs are cool guitar songs most players agree on by default because they've stood the test of time, but guitar players tend to have personal favorites as well. What's cool to one guitar player may not be cool to the next.
Play These Cool Guitar Songs With Free Tabs
"More Than a Feeling" (Boston) – This is one of those feels good songs that has a mellow picking pattern for the verses then breaks into a soaring power chord chorus that is easy to play and sounds awesome turned up. This is one of those songs that sounds great played on an acoustic or electric.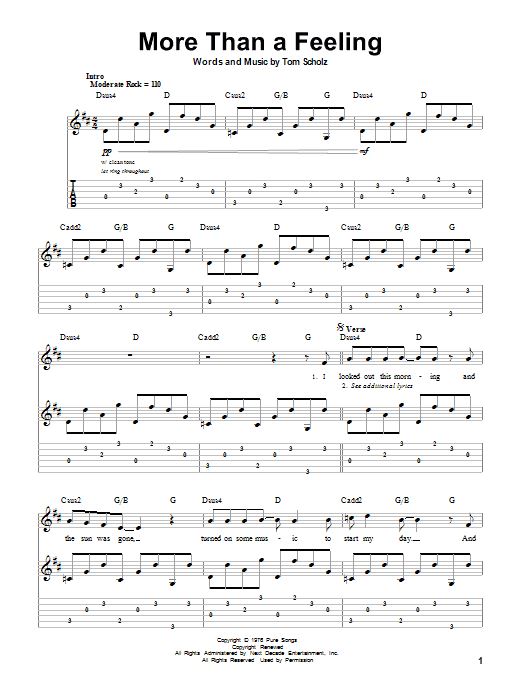 "Every Rose Has Its Thorn" (Poison) – This is a very cool song to play on the acoustic guitar. It's an easy song to learn and immediately recognizable by a lot of people, making it a hit at gatherings. Whip out the acoustic and start playing this one and you're likely to have an audience singing along with you.
"Livin' After Midnight" (Judas Priest) – This one is a classic song by the masters of catchy metal. It's easy to play and sounds great with your electric guitar cranked up. Power chords and a fairly simple solo based around the melody make this tune ideal for guitar players who want to sound awesome without tackling something too difficult.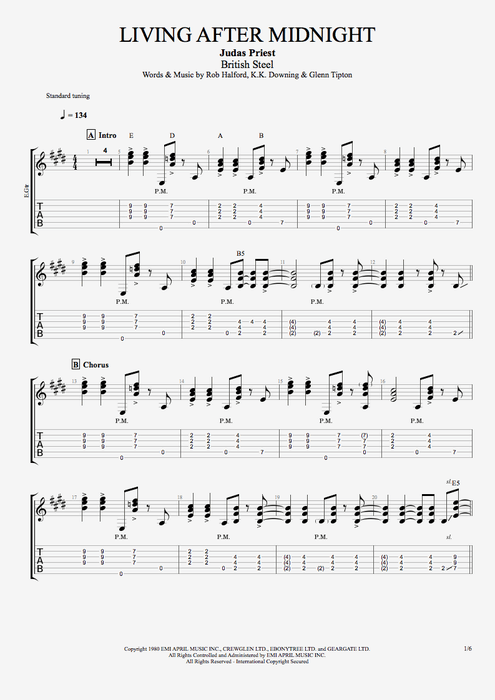 "Rock 'n Me" (Steve Miller) – A fun song to play on acoustic or electric guitar, this Steve Miller classic is easy to recognize and fun to sing along with while you play. It features a simple strum pattern that and some cool chord slides that give it a unique sound.
"Margaritaville" (Jimmy Buffet) – Another cool guitar song that goes over great at parties. Almost everybody wants to sing along to this song, which features a simple strum pattern and an intro that immediately grabs an audience's attention.
There are countless cool guitar songs. Besides your own favorites, you can find numerous lists on the Internet that'll give you ideas for songs to add to your playlist.