Playing guitar
at a professional level can take years of intense practice and study, but you don't need to be playing at a professional level to enjoy playing songs. There are
easy beginner guitar songs
in every genre you can start working on with just a few lessons. Playing songs is one of the best ways to keep beginning guitar players interested. Here are some easy-to-play guitar songs a beginner can accomplish that require only basic playing skills and just a few chords under the belt.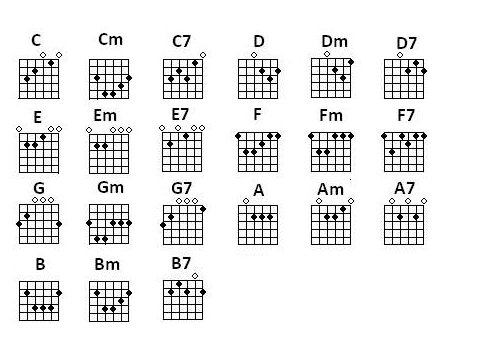 For
kids, traditional songs, folk songs, and songs based on nursery rhymes are fairly easy to play. Some of the songs that work well here are
"Old McDonald Had a Farm," "Pop Goes the Weasel," "Row, Row, Row Your Boat," and "Yankee Doodle."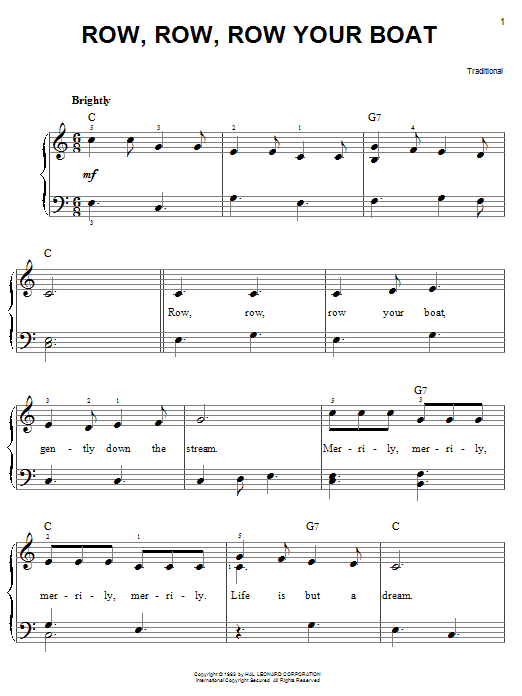 Easy beginner guitar songs
use basic open position chords and are usually major or minor, with the occasional seventh chord thrown in. The chord changes are minimal, making it easy for a beginner to change from one chord to the next.
"Blowin' in the Wind"
is an example of a folk song that fits this criteria. The chords are simple and there aren't a lot of changes. It's a mid-tempo song basically uses an up/down strum pattern. What's really cool about a song like this is how it can be expanded as your skill level increases. Adding walking bass lines to connect the chord changes can make your simple arrangement of this tune sound professional and complex. It leaves a lot of room for personal interpretation, much like another
easy guitar song by Bob Dylan, "Knockin' on Heaven's Door."
As I said earlier, just a few basic chords are all you need to know to play easy beginner guitar songs. Take a look at this chart of basic guitar songs. If you know how to make these chords and can switch between them with relative ease, you can already play hundreds of easy songs on the guitar.