Gaby Soule here with Guitar Control, today we're going to take a look at some easy classical guitar tabs, and some concepts that may result useful when it comes to find a fast way to learn them.
Classical guitar is commonly associated to finger picking, nevertheless, we must keep in mind that standard picking can also be an interesting approach to classical pieces, especially those compositions that were meant to be played with melodic instruments such as violin, cello or even trumpet, etc.
In both manners, either finger or standard picking, you will find a very wide range of styles, techniques and musical concepts that will bring fresh air to anyone's playing. That is why playing classical guitar pieces is so widely recommended by so many great players of a lot of different styles.
If you want to achieve clearer sounding chords, there are many easy scores that will help you get the correct left hand position meanwhile you'll be practicing fingerpicked arpeggios and other variations on that.
Check out this EASY SONG WITH FINGERPICKING TECHNIQUE
On the other hand, if you are looking for a more accurate, powerful, and eventually faster standard picking there are tons of scores, which you can search in Tab format, that will help you not only develop a great right hand ability, but will also bring a new perspective on how scales and arpeggios can be used, since their original composers meant most of those pieces to be played by instruments with a slightly different technical logic and, therefore, adapting them to standard electric or acoustic guitar will take some very instructive work and lot less fun.
In Sample 1 (Pachelbel's Canon in D) we can see how a very simple combination of melody and bass notes can sound really cool, with no need of an outstanding classical fingerpicking technique.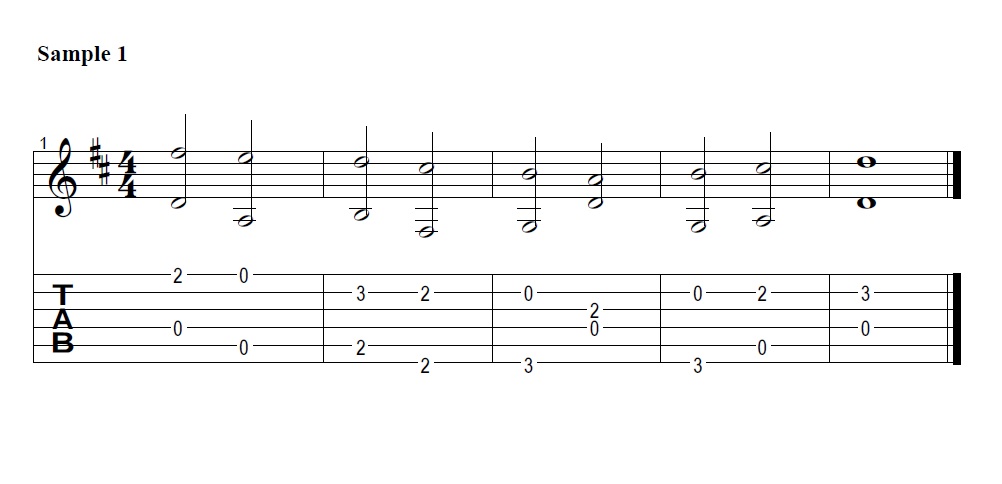 In Sample 2 (Rimsky-Korsakov's Flight of the bumblebee) you'll find a funny way to train your chromatic scales, but feeling that you are also learning a cool piece that will help you improve in many senses.

Keep on playing! See you soon!
Gaby
P.S. If classical guitar is your thing, I recommend you to get this course: