Christian music is a musical genre that can be extremely religious and spiritual or might simply be music with lyrics that have spiritual overtones and use spiritual metaphors. Throughout the decades, Christian music could be heard in heavy metal (Stryper), rock bands (Petra), contemporary pop (Amy Grant,) and many country artists who have sporadically incorporated Christian themes into their work, Charlie Daniels, Johnny Cash, and Glen Campbell among them. Elvis Presley, in fact, did several albums of popular hymns, and in the 1980s Bob Dylan did a trilogy of Christian-based albums that were really quite good, starting with his album "Slow Train Coming" followed by "Saved" and culminating in "Shot of Love". He even continued to use some religious motifs on later albums.
I worked in a sheet music store for a lot of years. I saw firsthand the popularity of Christian guitar songs. New single sheet music selections and album tab and chord books arrived weekly from publishers. Amy Grant, Stryper, Petra, and some of the other artists I mentioned above were hot commodities.
The great thing about Christian music is that most of it can be played on acoustic or electric guitar, and a lot of it sounds contemporary and cool, whether you consider yourself spiritual or not. Songs by Amy Grant, Stryper, Bob Dylan, and many of the other performers who have released Christian music are easy to arrange as Christian guitar songs. You don't need to be overly spiritual or religious to appreciate the value of Christian guitar songs.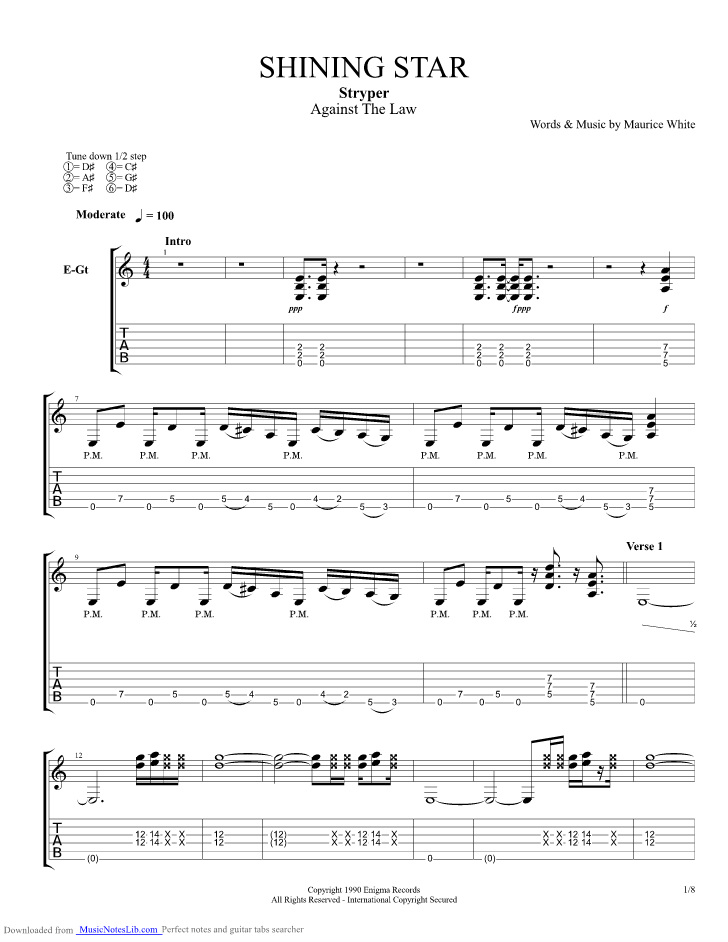 Of course, if you're of a mind to play at your local church, there's no shortage of Christian guitar songs you can play. All the big guitar tab websites usually have an abundance of Christian guitar songs like this one by Stryper called "Shining Start".


You can also find a lot of chord/lyric arrangements of Christian guitar songs that are easy enough for even beginners to play. In act, guitar chord/lyric arrangements of popular Christian guitar songs are more prevalent than guitar tab versions. Songs like this arrangement of "To God Alone" are ideal for acoustic or electric guitar.


Whether you want to play classic rock and metal variations on Christian theme, contemporary Christian music, or traditional hymns, there are a lot of choices available online for guitarists who want to play Christian music, whether for personal or professional reasons. Christian guitar music is widely available and can be found free of charge on most guitar sites.